Discover the Hottest "Metabolic Finishers" to Burn Belly Fat Anywhere, Anytime Without ANY Cardio and ZERO Equipment, Without Even Changing YOUR Favorite Workouts
PLUS, You'll Get the ULTIMATE Zero-Equipment Metabolic Resistance Training Workout Program, Bodyweight Torch MRT, To Help You Burn Fat and Gain Muscle at the SAME Time - All for just $19.99
Get THREE Advanced Metabolic Finisher Fat Burning Programs for $19.99
Here's your chance to get the hottest method to replace boring cardio without any equipment - 3-Minute Bodyweight Finishers AND the best MRT workouts you can do at home, in the park or on the beach with no equipment, as well as the unique, but effective Cardio Addiction Finishers that combine the power of interval training and finishers - all while saving over 77% off the regular price
$89.97 Only $19.99

An important message from Mike Whitfield, TT Trainer of the Year...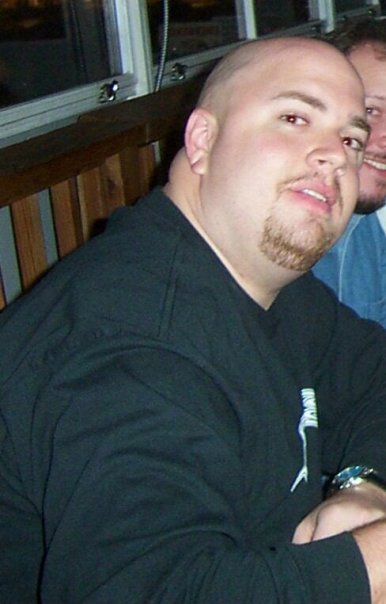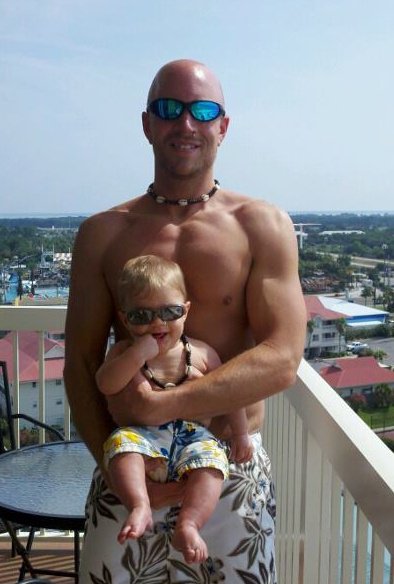 Mike Whitfield, CTT, before and after using Workout Finishers
Dear friend,
My name is Mike Whitfield and I've lost 105 lbs. I've also helped my clients win $4,500 in Transformation Contest money.
What will stun you is that they did not perform ANY cardio, including intervals. They used smart metabolic resistance training and my cutting-edge metabolic finishers.
This Powerful Fat-Burning Method is Consistently Used by the Best Coaches in the World, but is it Right For You?
My metabolic workout finishers are no "magic potion". They are physically and mentally challenging as well as demanding. So before you even consider learning more, please be assured this program will ONLY benefit those that are:
Willing to put in as much as effort as possible in just minutes
Are willing to step out of your comfort zone in order to see results not only in the mirror, but with every day activities, like playing sports or playing with your kids
Have the motivation to challenge yourself like you never have before, but the resilience to see it through to see a difference in the mirror, and in your mind
Besides – Doesn't Everyone Do Interval Training? If You Want to Be Like Everyone Else, That's Fine
What's it going to be today? Bike? Elliptical? Treadmill? 30 seconds on, followed by 30 seconds off... again?
But you're not everyone else. Of course, if you'd rather do interval training, that's totally fine with me. Some people enjoy staying in their comfort zone.
If you're ready, and I can understand if you're not because only those with the high desire to create your ideal outcome will be willing to invest themselves into a program like this; I put together a blueprint for you.
These unique bodyweight metabolic finishers can be done anywhere at anytime. You won't need single piece of equipment. The best part?... they only take 3 minutes.
If Something This Good Was Designed to Tell You It's Easy, this Would Just Be Another Internet Program
But it's not. Don't start a whole new workout program all over again. These effective bodyweight metabolic finishers are designed to improve your favorite workouts. Simply plug these in at the end of your workout.
With this special offer, you get my 3-Minute Metabolic Finishers program, as well as my Bodyweight Torch Metabolic Resistance Training program for less than a trip to Starbucks. That's right, only $19.99.
Why am I doing this? Because I want the world to quit thinking they HAVE to perform some kind of cardio or interval program with their workouts in order to bust through a plateau or lose more fat.
The truth is that with these intense finishers, you can smack a plateau in the face in just minutes.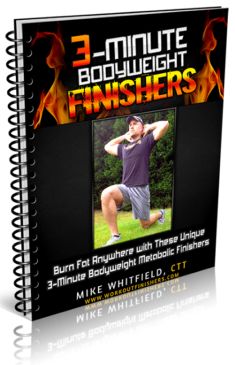 3-Minute Bodyweight Finishers
Use these finishers anytime, anywhere with ZERO equipment. This is the perfect solution for those wanting the best results in the least amount of time with no equipment necessary. You'll discover the "Density 5's" and the "Bulgarian Spider" finishers and more.
Bodyweight Torch Metabolic Resistance Training Program
This is the ultimate combination of zero-equipment workouts using the proven and fat-burning method of Metabolic Resistance Training. You can use the finishers from the 3-Minute Bodyweight Finishers manual or use the ones in the program.
That's right, you pick the grand finale of each workout.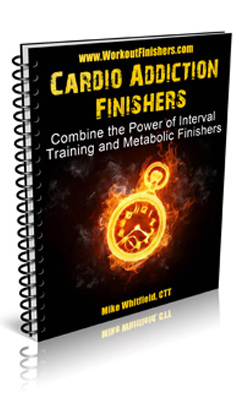 Cardio Addiction Finishers
Interval training on caffeine - this is the most unique combination of interval training and metabolic finishers you have ever seen. This program includes the "Cardio Chaos" and "Half and Half" finishers that will torch even the most stubborn fat.
You'll join thousands of others that have discovered the impact of using finishers with their programs. Check out these powerful stories...
Amber Got First Place in the TT Transformation Contest and Won $1,000!

I was proud and looked great on my wedding day. As the next few years passed, I gained all my pounds and inches back. I have always been on a roller coaster with my weight.

Now let's fast forward, April 2011, my certified Turbulence Trainer Mike Whitfield and I have worked together. I was kicked in to overdrive by my loss of 10lbs and wanted more. I have continued to train with Mike Whitfield since then. In September 2011 Mike talked to me about this contest; who wouldn't want to get lean, gain muscle, and possibly $1000? This is the leanest he has ever seen me.

- Amber
Winner of the 11th Turbulence Training Transformation Contest, Philip Lost 34 lbs in Just 12 Weeks!

"Hi, my name is Philip Stephenson!

I was at the point in my life, that I had to do something. I have tried on my own but, realized I was getting no where. I decided to hire a trainer, Mike Whitfield (certified turbulence trainer) to get me in shape.

Because my Father had a stroke in December 2010 The Doctor told me, 'I was on my way to having a stroke myself.

That was my turning point. I tried on my own for a couple of months. Thought I knew how to work out, so I did the bike, elliptical and tread mill. Nothing was working for me. So I decided to hire a trainer at the gym I sporadically attended. Mike really changed up my vision of a work out.

- Philip
Transforming my body was my goal, but during this journey I found the real transformation couldn't occur until I underwent a mental transformation.

These days I love going to the gym! I go in and work my butt off for 30 to 45 minutes and when I leave the gym, I feel like I've accomplished something great.

I have energy and I once again feel proud of the way I look. Men at my gym even remark how hard I'm working and they tell me they get tired just watching me! I am strong and confident!

- Leslie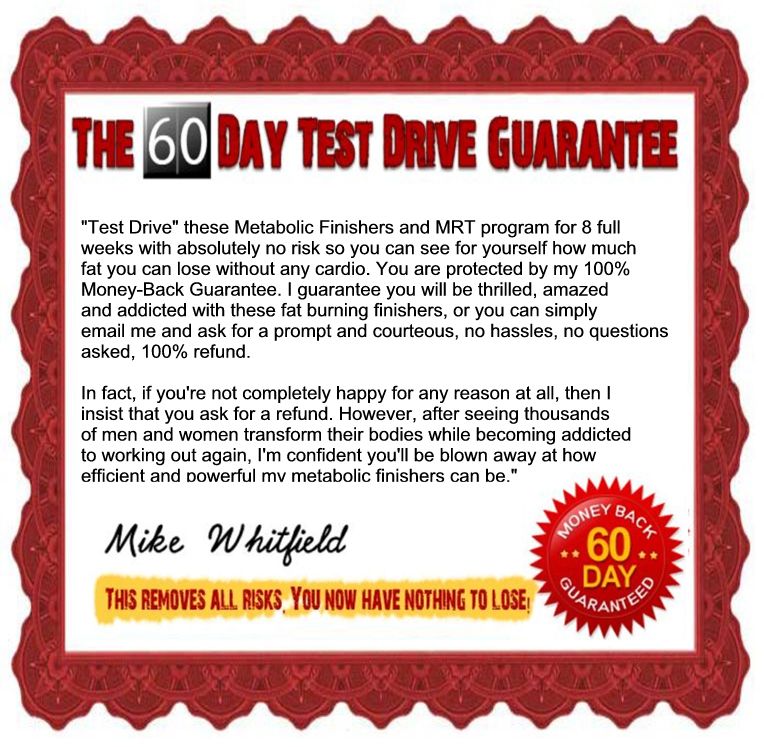 May you never, EVER get bored with your workouts,
Mike Whitfield, CTT

P.S. If you're sick of doing cardio and even intervals, and you're up to the challenge (I can understand if you're not), than grab this no-brainer offer for just $19.99 and get started to smacking fat in the face right now.
P.P.S. Your results are guaranteed by my 100% money-back guarantee. If you are not satisfied 100% after 60 days, I'll give you every penny back, and you can keep BOTH programs.
NOTE: These programs are downloadable exercise routine manuals. No physical products will be shipped. After you order, you will get INSTANT ACCESS to download the exercise routine manual and all the bonus reports onto your computer. The exercise routine manual format is adobe acrobat PDF, which can be viewed on Mac or PC.